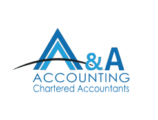 We are a firm of Chartered Accountants, tax and business advisers. We pride ourselves in providing high levels of service. With each and every new client, we never assume their requirements but seek to tailor our services to their individual needs. Our goal is to build a strong and sustainable working business relationship with each of our clients and to offer them real solutions to their business problems.
Our firm has a wealth of experience and we pride ourselves on delivering an unparalleled service to all clients, no matter their size or sector. With over 30 years experience in running our own businesses, we can relate to your exact needs and requirements and understand the challenges that face you.
We can assist your business with tax accounting and any queries you might have, as well as advising on all aspects of managing your business, and helping to maximise your profitability.
Why A & A Accounting?
We provide a variety of services to small and medium enterprises across the country and across many different industries.